Restaurants in DuPont, Washington
It's easy to grab a bite to eat during your stay at our Best Western hotel as our hotel is within walking distance of several restaurants in DuPont, Washington. Whether you're in the mood for some local takeout or a big group dinner, there's a nearby eatery for you!
Let us take care of one of your meals with our complimentary breakfast. Included in your reservation is a full breakfast with eggs, breakfast meat, DIY waffles, pastries, hot cereal, and more. Stop by our dining area for a bite to eat before your morning meeting or game!
Local Favorites
McNamara's Pub and Eatery: Stop by one of DuPont's classics taverns with old world flavors and homestyle charm. Order classic pub fare, catch the game on TV, or shoot some pool. Be sure to check out the menu of Mama's Mac's Favorites during your visit.
Farrelli's Pizza: It's your choice of build-your-own pizza or pasta with house-made garlic focaccia. Stop by from 2 PM – 6 PM for Happy Hour drink and food specials.
Viva Mexican Restaurant: Try some of the best Mexican food in the city, with combos that include shrimp quesadillas, tostadas, and cheese enchiladas.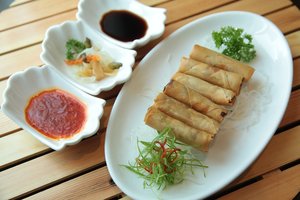 Places to Eat in DuPont, WA
Fortune Cookie: This contemporary fusion restaurant offers a separate Chinese and Thai menu, each loaded with staple dishes. Order delivery to our front desk!
Koko Teriyaki: Offering a popular lunch special, come for delicious Chinese food, family dinners, and affordable prices.
Super Buffet: Perfect for team dinners, this popular restaurant in DuPont has something for everyone at the buffet.
Book your stay at our hotel for easy access to a variety of restaurants in DuPont, Washington!
Each Best Western® branded hotel is independently owned and operated